EXCEPTIONAL BEAUTY & COMFORT
from an old roof beam to a one-of-a-kind bedpost, from old barn slats to a coffee table, edictum wood has multiple lives!
German craftsman Robert Babutzka transforms nature's work into artistic yet highly functional furniture.
When the theatre stage turns into the kitchen table…
From now on we will equip your home, shop or office with furniture made from real stage floorboards. Resource-saving, original and 100% traceable.
Every year Bühnenbau Wertheim refurbishes or exchanges more than 100 stages, using first-class woods made from oregon pine, pitch pine or black pine. The feet of countless actors and dancers then ensure the characteristic appearance of the floorboards with the original black patina.
At the moment we have the floors of the Dresden Semperoper, the Berlin State Theater "Unter den Linden", the Vienna "Volkstheater", the Markgrafentheater"" Erlangen, the Heidelberg Zwinger and the "Gewandhaus" Zwickau available.
We look forward to your inquiry.
read more
OPERA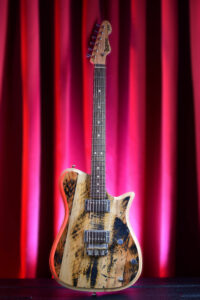 An electric guitar in the opera? We'd rather put the opera into the guitar!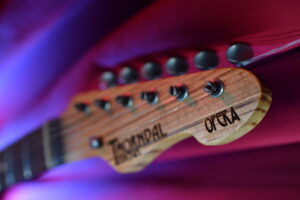 An extraordinary collaboration with Thorndal has given birth to a sonic sensation…
read more
Latest projects
News
The first klotzbox fundraising campaign has been completed and we are pleased to announce that we were able to collect...
Read More →
With pride and joy we have completed the shop interieur design for BLEED Clothing. The new store will open up...
Read More →