YOUR DREAM FURNITURE
furniture for every room and purpose designed to meet your needs and fit your interiors. Whether a wardrobe, shelf, desk, bed, or anything you can dream of, edictum – UNIQUE FURNITURE will bring singular design and high quality into your living spaces.
Naturalness
We attach great importance to sustainability and the environment.
Oils & waxes are toys suitable according to EN71/3 DIN53160
Environmentally friendly water-based paints
PNZ – For the love of wood!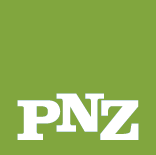 Therefore we only use products from PNZ from Germany for finishing all surfaces.
choose your surface
Care instructions: long-lasting beauty
Our surface treatments give your furniture the wherewithal for timeless beauty. Nevertheless, you should be aware of a few things when dealing with massive, treated natural wood: